"A Bridge Too Far 2004" Arnhem ASL Tournament !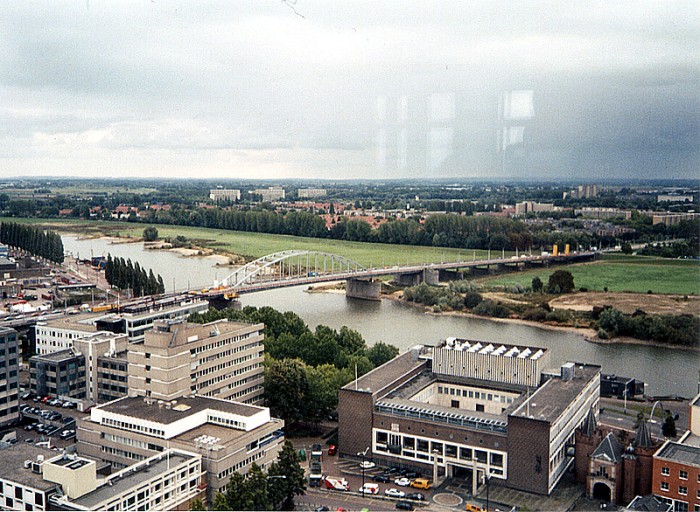 Picture of the John Frost Bridge in Arnhem (taken at the Battlefield Tour in 2003).



For the second year in a row we drove down from Gothenburg to Arnhem for the ASL Tournament held there. This was the second year it was arranged and the number of players rose from 15 the first year to a tremendous 50 this year.

We arrived on Wednesday the 15th September, later than excepted since we were stuck on the Autobahn in Germany for 2.5 hours creeping forward like that Sherman in "Lash Out". Fortunately the Supply Dump (aka "Bar") was still open when we pulled into Arnhem.

This year the tournament was held between Thursday the 16th and Sunday the 19th of September. Which was exactly 60 years ago since the battle for the Arnhem Bridge (picture above) was fought, so there were quite a few veterans around. Some distinguished old gentlemen wearing maroon berets were even seen at the hostel were the tournament was held.

On Thursday there was a Battlefield Tour of the area depicted on the Operation Veritable map. The Battlefield Tour ended with a visit to the National War and Resistance Museum in Overloon. The day then ended with dinner and a round a friendly ASL gaming. The next morning the ASL tournament started which lasted over five rounds until about midday on Sunday.



Links
Pictures from the Battlefield Tour
Pictures from the Overloon Museum
Pictures from the ASL Tournament
A Bridge Too Far Arnhem ASL Tournament Homepage
National War and Resistance Museum Overloon
The Battle of Arnhem Archive (a good site about the battle)